As you work toward building a thriving life coaching business, have you ever wondered if you need an email list in order to grow your business and reach even more people?
I've been coaching and mentoring others for 40 years, and for most of that time I didn't even have a website, let alone an email list!
The internet didn't even exist until the mid-90s, and it took awhile for many business owners to learn how to use it to reach more people.
Over the last decade or so, my team and I have actively been building the online portion of my business, including my websites and my email list of subscribers.
Who's on my email list, you may ask?
People who have worked with me, enrolled in at least one of my programs, found me through my blog or on social media – and who want to stay connected to me and the work my company is doing in the world!
I can tell you from experience that having a large email list of subscribers has dramatically changed my business by allowing me to reach and serve so many more people.
FREE: Life Coach Masterclass
How to attract motivated, positively-minded DREAM CLIENTS
Here are some of the best reasons for having an email list and the most significant ways it can transform your life coaching business…
1. Email is one of the easiest ways to keep in touch with people who want to hear from you.
Most people check their email frequently throughout the day, and often even have their preferred account connected to their smartphones (so it's literally available in the palm of their hands). If you want someone to see a message from you, email is your best bet.
2. Email is relatively quick and inexpensive to set up.
With the right tools, you can automate most of your email messaging to help streamline your business, which optimizes your time overall and gives you more bandwidth for developing your services and working with clients directly.
In fact, there are two affordable and user-friendly tools I highly recommend (I'm not affiliated with either company – I just find them extremely effective).
One is called AWeber and the other is called MailChimp.
Both tools allow you to add a short form to your website where people who want to stay in touch can sign up to be a subscriber. The emails are then conveniently stored in these tools' dashboards, where you can log in and create weekly newsletters to send to your followers.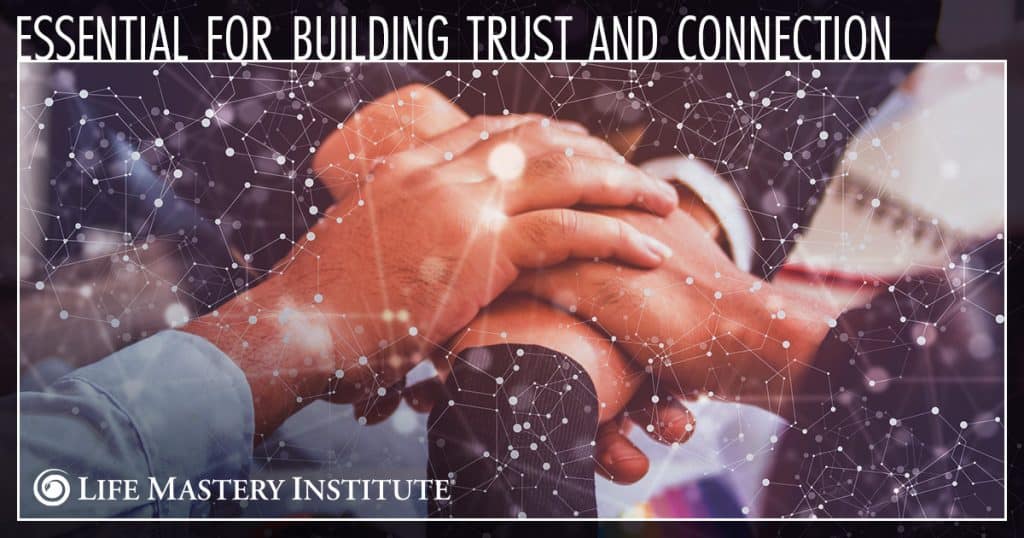 3. Sending emails is a great way to provide free value to others, and essential for building trust and connection with your audience.
You can very quickly and easily send links to assets such as blogs, ebooks, infographics and other highly valuable content that readers can access or download right from the emails you send.
4. People on your email list are way more likely to enroll in your programs when you email them free, valuable resources.
Sending free, valuable, meaningful, life-changing content builds up a level of trust and connection with your audience. Your email recipients will know, like and trust you – as they should because you care about them!
Email provides a perfect channel to communicate who you are and what you can give them, which greatly increases the likelihood that they will enroll in a program with you.
5. Emails are the perfect way to announce events, launches, special promotions or other time-sensitive opportunities.
You can even send surveys to your subscribers, asking them what they'd love to see from you, which can help you tailor your services and your business to help meet your potential clients' needs.
FREE: Life Coach Masterclass
Discover the four pillars that every successful, difference-making life coaching business must have.
You're in the life coaching business because you care about people and want to help them transform their lives for the better, which is why you need an email list…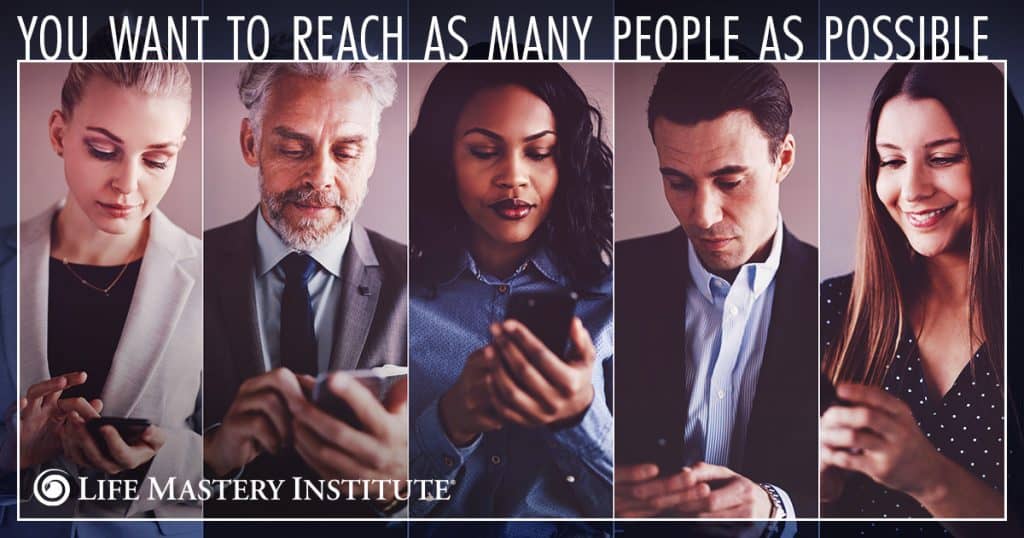 Your reason for becoming a life coach was to reach and serve as many people as possible. And the easier it is for current and potential clients to find and interact with you, the easier it is to live into this mission!
You can still meet plenty of people looking for a life coach in person, but your online presence will help expedite the process of finding clients and, as a result, grow your business exponentially.
So go ahead and start building an email list, unless you've started already!
"Even if you don't use these tools to spread your message or manage your time, know that someone else is going to."
– Seth Godin
You can start with 10 people or 100 people, but know that your list will grow with time because you genuinely care about people and the more you care, the more visibility and momentum you'll gain, and the more difference you'll be able to make in the world.
Would you love more insight into how to build a thriving, heart-centered life coaching business? If so, here's my FREE gift to you!
Register now for my free online master class, where you'll discover the four pillars that every successful, difference-making life coaching business must have.
You'll also find out how to attract your ideal clients, the type of people you'd most love to work with… and the #1 most important step you can take right now to generate massive impact, influence and income as a life coach, no matter your age or level of experience!